Everything you need to sell tee times online, completely free.
Reach golfers at the exact moment they're searching by listing your tee times with Barstool Golf Time, Golf Digest, and Supreme Golf.
We've joined forces with Barstool Sports and Golf Digest to bring you the world's first free tee time marketplace.
Make sure your tee times are available online for golfers to find by listing your course alongside the 9,000+ courses already here.

Grow your audience
Reach golfers when they are looking to play with some of the largest brands in golf, including Barstool Golf Time, Golf Digest, and Supreme Golf.

Know your golfers
Receive golfer data, including name and email, directly into your tee sheet after a booking is completed so you can continue to market to them.

Direct tee sheet integration
Save staff time and remove the burden of managing rates in multiple places with this simple integration, accommodating dynamic pricing if required.

Control your pricing
Manage your own inventory and pricing directly from your tee sheet software. Supreme Golf does not change or edit green fee pricing in any way.

Control your inventory and set your own prices with our direct integration into your existing tee sheet. Don't see yours? Let us know!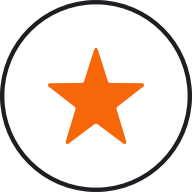 Fill out some basic information, and we'll walk you through the simple setup.
What are "marketplaces"?
Millions of golfers are searching across Barstool Golf Time, Golf Digest, and Supreme Golf. These marketplaces allow golfers to search and book directly into the course's tee sheet. Think of us as a highly integrated Google for golf courses.
How do I list my tee times on these marketplaces?
That's where we come in. We do the heavy lifting and integrate directly with your tee sheet to share your tee times on these marketplaces (for free). Current tee time distribution integrations: foreUP, Lightspeed, and ClubCaddie.
Where will my tee times be sold?
Today your tee times will be sold on Supreme Golf, Barstool Golf Time, Golf Digest, CBS Sports, and GolfBook. Supreme partner sites are subject to change without notice.
Is it really free? What's the catch?
Yes, 100% free for the course and no catch. We'll charge the golfer a small convenience fee to book online, which they are already used to. 
What if I already list on marketplaces?
If your tee times are already listed on a third-party marketplace, you already receive this free benefit as part of your agreeement.
Who controls this thing?
You do. You set the prices and control the tee times directly from your own tee sheet. You also receive data on golfers who book your course.
Do you integrate with my tee sheet?
We currently integrate with foreUP, Lightspeed, and Club Caddie. If you use a different tee sheet or are interested in a link-off option directly to your website, please contact our team.
If you have questions about tee time distribution or want to hear more about additional Supreme Golf products, submit your info!