Supreme Golf provides foreUP users a direct integration to Revenue365 — our advanced public membership software — enabling your course to generate recurring revenue 365 days a year from your current golfer base and course resources.
Why foreUP + Supreme Golf for membership?
Automated Member Management
Set it and forget it — a fully automated solution will eliminate staff hours and free up course resources.
Customer Control
Your golfers can sign up, manage their membership, and book tee times online without the help of a staff member.
Reciprocal Course Benefits
No need to share databases with other courses to offer reciprocal benefits — Revenue365 will easily manage those.
Accurate Reporting

Your dashboard provides critical data at a glance — like current members, signups, revenue, declines, and more.
Export more in-depth reports with a single click from your dashboard to make more informed business decisions.
More Options; Better Control
Choice of anniversary or fixed-date billing.
Automatic monthly credit card updating to reduce declines.
Seamless Experience
Revenue365 fully integrates into your current tee sheet and course website for ease of access and use for the pro shop and golfer.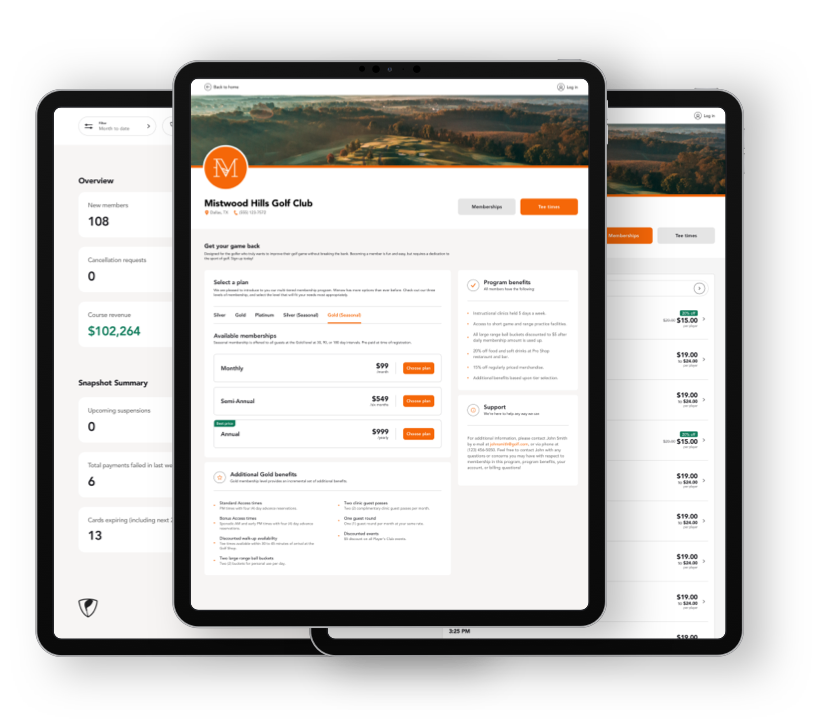 Get the latest in course subscription technology at no cost.
Already have membership? Upgrade for free.