Improve Your Course Software At No Cost
Increase recurring revenue at your course with advanced public membership software, Revenue365.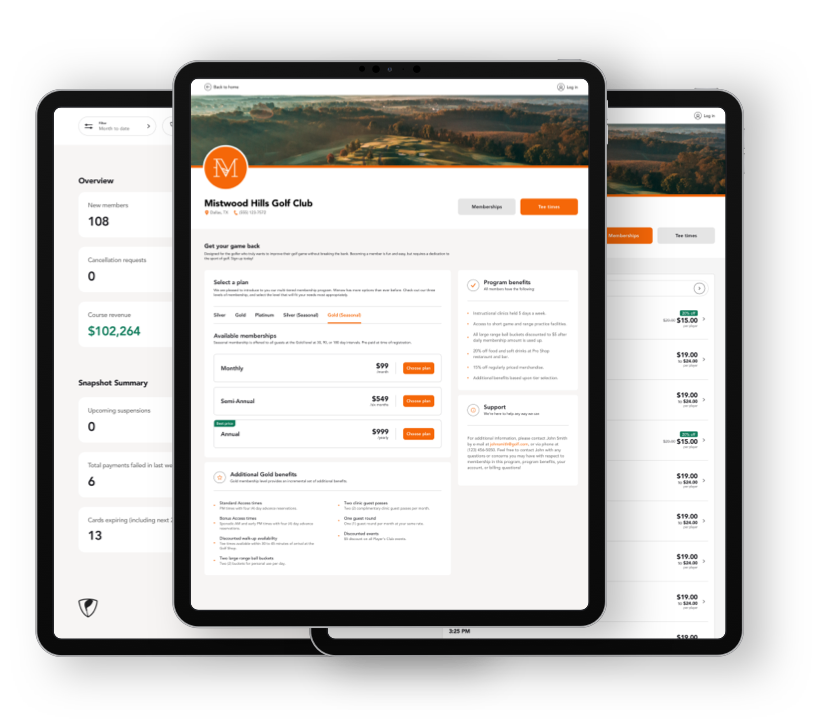 Seamless Tee Sheet Integration
EZLinks courses now have access to Revenue365, a fully-automated public membership software that integrates directly into EZTeePro.

Features Include
Online Member Management • Flexible Billing Options • Dashboard and Detailed Reporting • Auto Credit Card Updating • Reciprocal Benefits • No Cost to Upgrade
Fill out the information below to get started!